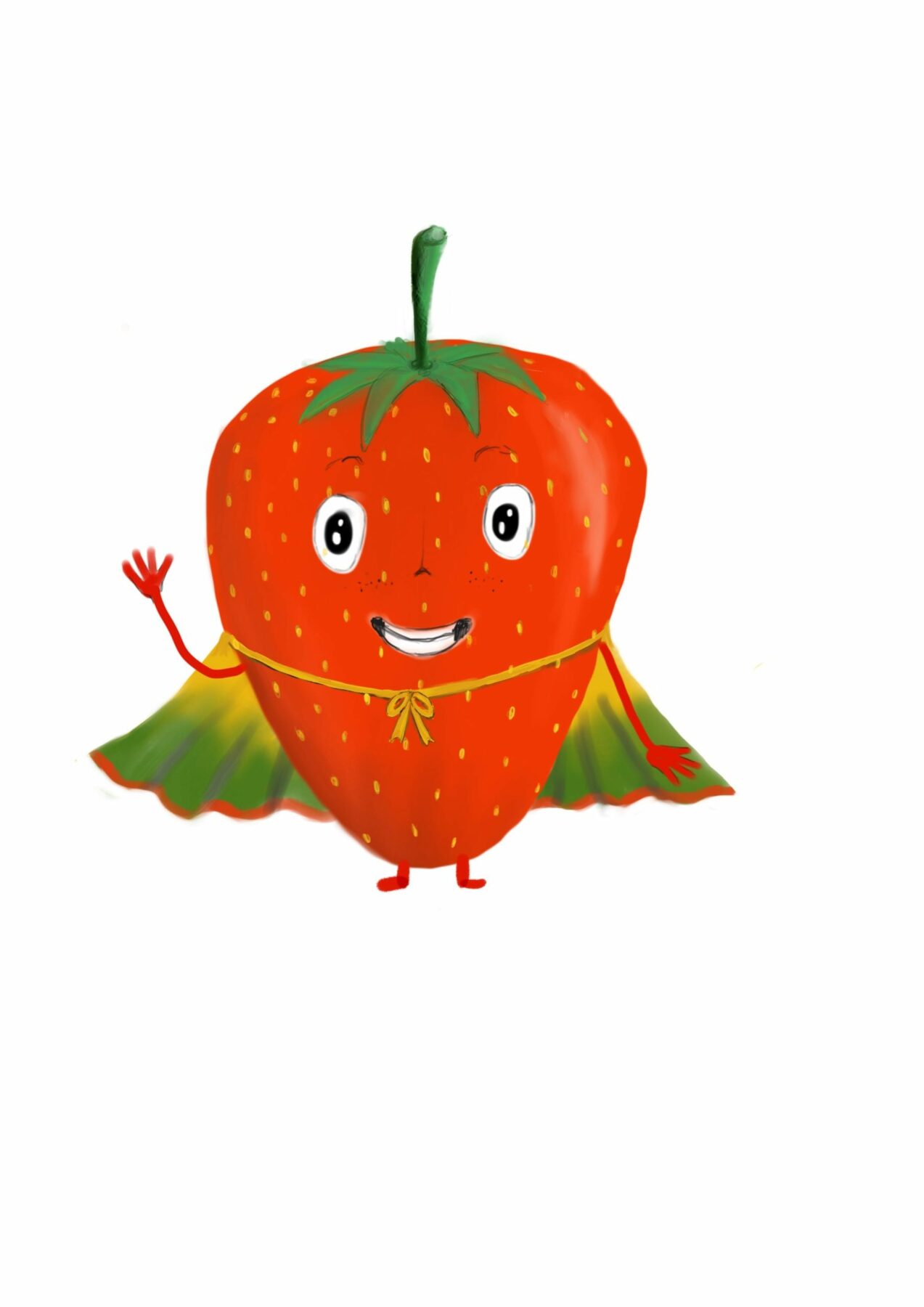 Welcome to Strawberry Class!
The teacher in Strawberry Class is Miss Brett and the teaching assistant is Mrs Watkins.
Welcome to Year 2!
What are we learning?
In Literacy, we will be looking at the texts 'Mr Wolf's Pancakes' and 'Growing Frogs' as well as a range of poetry. We will be learning lots of SPaG (Spelling, Punctuation and Grammar), reading and writing skills alongside these texts and be focusing on sentence structures and making connections.
In Maths, we will be learning how to use the four operations to solve problems. We are beginning to use the bar model to help us understand what the question is asking. We are also working hard on our arithmetic skills.
In IPC, we will be fully immersed in our 'We Are What We Eat!'. We will be conducting scientific investigations especially during British Science Week as well as finding out where food comes from and the different food types.
Homework
Homework is sent out on a Friday and this is usually one piece of either literacy, maths or topic based work. It is due in on a Thursday.
Although homework is not compulsory, we do reward children who complete it. It is intended to help your child embed skills and share their learning at home.
Reading
Well done to all those children who are reading at home and earning their REDTED rewards. Many Strawberries are on the AR reading schema which is showing a great improvement in their comprehension skills. The children are really enjoying doing their quizzes regularly.
We do expect children to read at home and continue to earn their REDTED prizes. Please try and listen to your child regularly and don't forget to record it in their diaries so they can get their prizes. Remember reading is the fundamental skill of all learning!
PE
PE kits must be in school and left here. We will send them home at the end of each half term. Please ensure everything is labelled with your child's name so it does not get lost. Your child needs a t-shirt, shorts and trainers/plimsolls. We will still be going outside for PE and as the weather gets cooler you may also wish for your child to have a tracksuit top and bottoms. PE days are a Monday and Tuesday.
Reminders
Please make sure your child has a named water bottle in school every day with fresh water.
Please label all items of uniform in case they get misplaced. This makes it easier for us to return it to the correct owner.
Make sure your child is getting plenty of sleep and is prepared for school each day with a full tummy!
Thank You
Thank you for your continued support with your child's learning. We really value parental support. If you ever have any queries of concerns please do not hesitate to come and see either of us at the end of the day. We are always happy to help.